The 2021 Chevrolet Silverado 1500

Chevrolet has continuously pushed the boundaries with each new model, but for 2021 there are some particularly exciting updates that will essentially make it an unbeatable option for those seeking a durable, reliable, and functional truck. This vehicle has basically been build from the ground up, resulting in key updates such as a larger bed, lighter vehicle weight, and a more comfortable, connected interior.
General Motors' engineering and executive teams acknowledged in their announcement of this vehicle that in order to create the ultimate, most impressive Chevrolet Silverado to date, they needed to prioritize customer reviews and make alterations based on trusted Chevrolet owners' feedback. After gathering this feedback, they came to realize that one of the most important features for most of their customers was the functionality and capability of the bed of the truck. This is of course due to the fact that many Chevrolet Silverado drivers are using these vehicles to complete jobs and ultimately earn a living.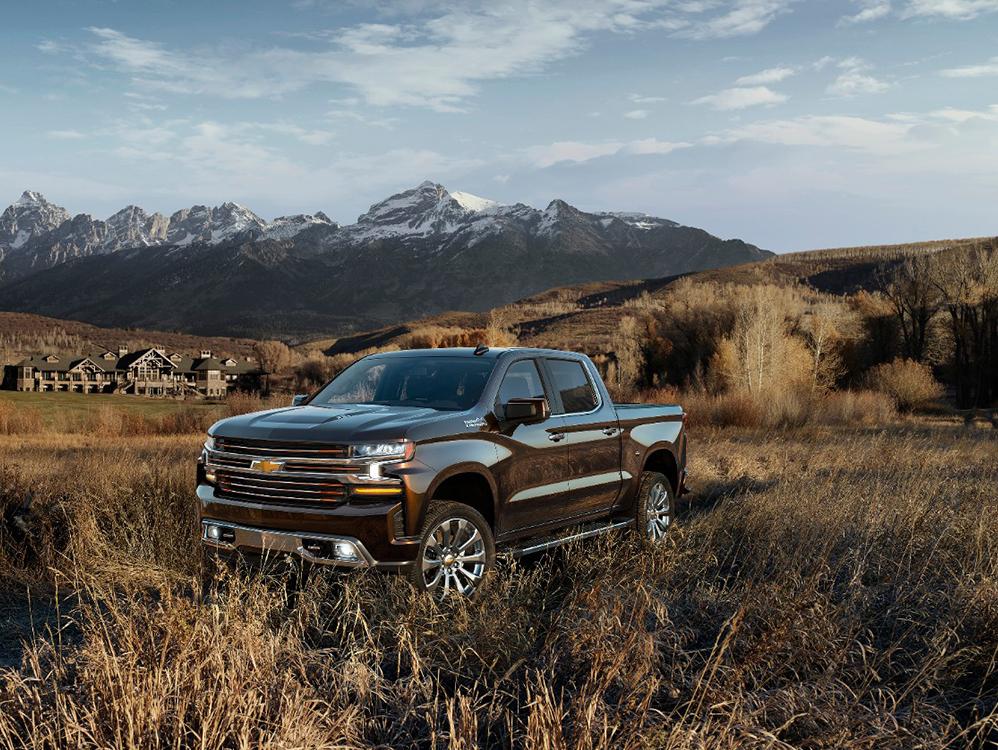 In order to accommodate the needs of their customers, the 2021 Chevrolet Silverado was redesigned to offer the most cargo volume in every bed length. Even the short-box offers up to 20 percent more cargo volume than its competition with 63 cubic feet of volume. The added volume was made possible thanks to the increase in overall bed width. The new and improved bed is now almost seven inches wider than the previous model. With the additional space also comes an increase in strength. While the Silverado has been known for its impressively strong steel bed, the 2019 Silverado sets a new standard with even higher-grade steel. The new yield strength for the 2021 Chevrolet Silverado has increased to 500 megapascals from its previous 340. The strength of the Silverado's 12 fixed tie-downs has also doubled to 500 lbs. before bending, increasing the functionality and security of the bed.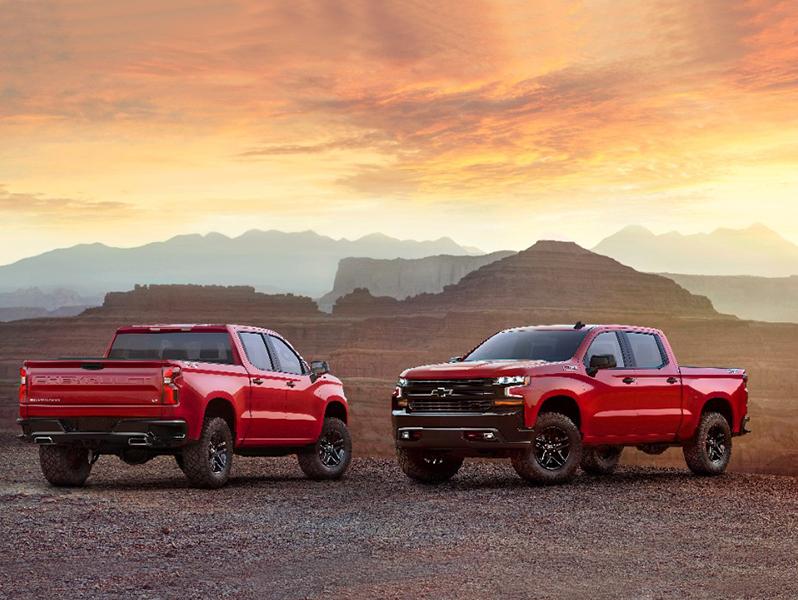 The next notable update is the overall size of this vehicle. The wheelbase on the 2021 Chevrolet Silverado is 1.6 inches wider and 3.9 inches longer, which of course factors into the cargo volume and interior room. Surprisingly enough, even with the increase in size, this vehicle is a whopping 450 pounds lighter as well. Once again pushing the limits of innovation, Chevrolet used mixed materials to decrease the truck's weight. For example, by using aluminum for exterior elements such as hood, tailgate, and doors, and steel on fixed panels such as roof, bed, and fenders, this model is able to cut down on overall weight.
This truck also sees a new suspension system that is a result of the implementation of mixed materials. Upgrading from the previous stamped component to forged-aluminum upper control arms on the front independent short/long arm suspension has resulted in superior wheel alignment. Carbon-composite second-stage springs on the live-axle rear suspension on the Silverado LT models has also helped save approximately 12 pounds on each side of the vehicle.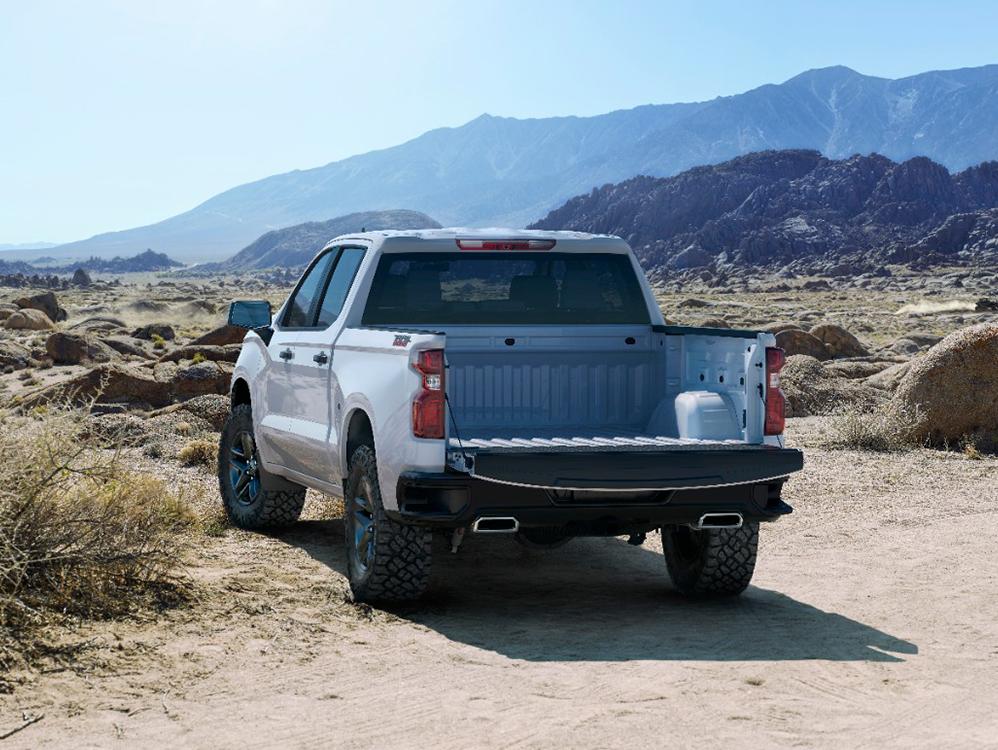 In order to provide Silverado shoppers with a variety of options when it comes to value, efficiency, and performance, the 2021 Chevrolet Silverado will offer six different engine/transmission combinations. Another impressive staple of this vehicle is its industry-first Dynamic Fuel Management capability on the new 5.3L and 6.2L V-8's. This feature will help to increase fuel economy by discontinuing cylinders in various combinations depending on varying needs.
Lets now discuss the updated interior of this vehicle. While trucks are mainly used to transport goods, this is not to say that driver and passenger comfort should be sacrificed. Again basing the new-and-improved interior design on customer suggestions, the 2021 Silverado now offers 3 more inches of rear-seat legroom that measures out to 43.8 inches. Taking into account drivers' requests for more cargo space, this model also houses a large 24-liter storage tray that is located under the second-row seat where drivers and passengers can store a variety of goods, from sporting equipment to groceries.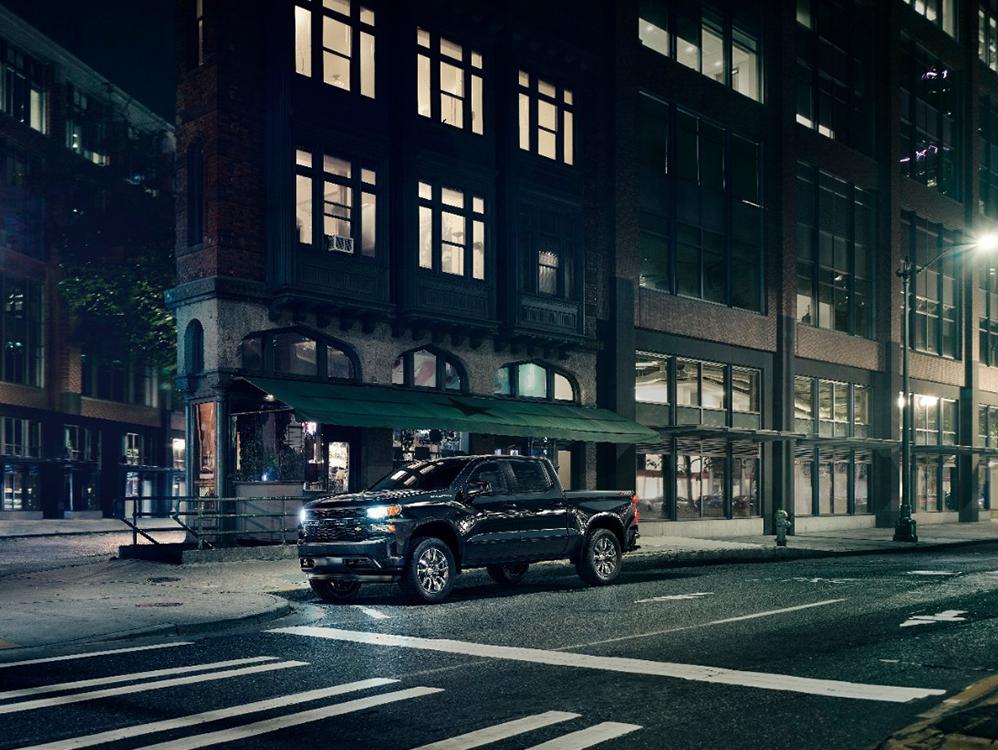 Now that you have an understanding of the standard that the 2021 Silverado has set for the upcoming year, we will outline the different trim levels that will be available. Noticing the frustration of being grouped together in general categories, Chevrolet's aim for the new Silverado was to offer their shoppers with a handful of trim options in order to fit a variety of shopper needs and interests. The result was eight different trims that have been broken up into three different buyer categories; "High Value," "High Volume," and "High Feature."
The "High Value" shopper is one who places the most importance on vehicle value. The three trim options in this category include the following; Work Truck, Custom, and Custom Trailboss. The outstanding qualities of each are as follows. Work Truck: 17-inch steel wheels that allow for maximum durability, durable vinyl or cloth seats, and blacked-out trim. Custom: 20-inch painted aluminum wheels, available integrated dual exhaust, and body-color styling theme. Custom Trailboss: the same features as custom, with additional off-road features such as 2-inch suspension lift, Rancho shocks, 18-inch wheels, and more.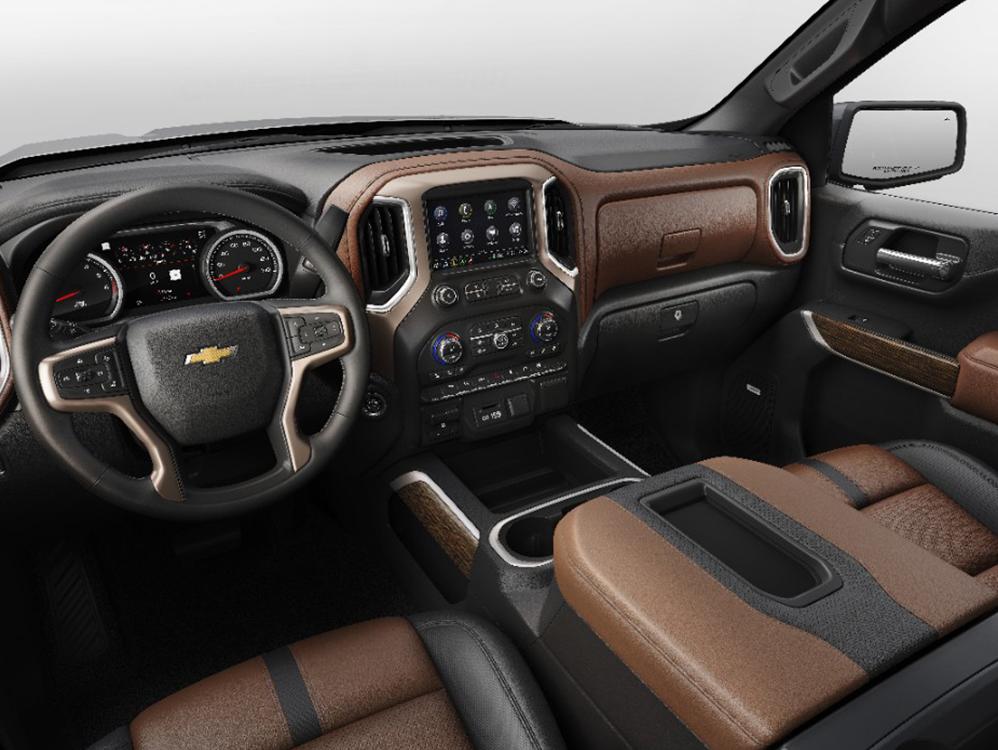 The "High Volume" shopper is one who needs creature comfort to transport passengers as well as goods. The following are the three trims that fall under this category and a preview of their redeeming qualities. LT: Interior 8-inch touch screen and available luxury leather seats, exterior chrome bumper, mirror cap, and front grille accents, and LED reflector headlamps. RST: Up to 22-inch wheels that include all-season tires, exterior street-performance appearance, and more. LT Trailboss: 2-inch suspension lift, and the Z71 Off Road Package that includes locking rear differential, Rancho Shocks, and more.
The last trim group is "High Feature", which is tailored towards shoppers seeking luxury-car details and capabilities without sacrificing durability. In this class we have the LTZ, which features a handful of eye-catching exterior chrome accents, as well as standard leather interior, and heated outside rear-view mirrors, and the High Country, which carries its own exclusive two-tone chrome and bronze grille design, standard power up-down tailgate, and more.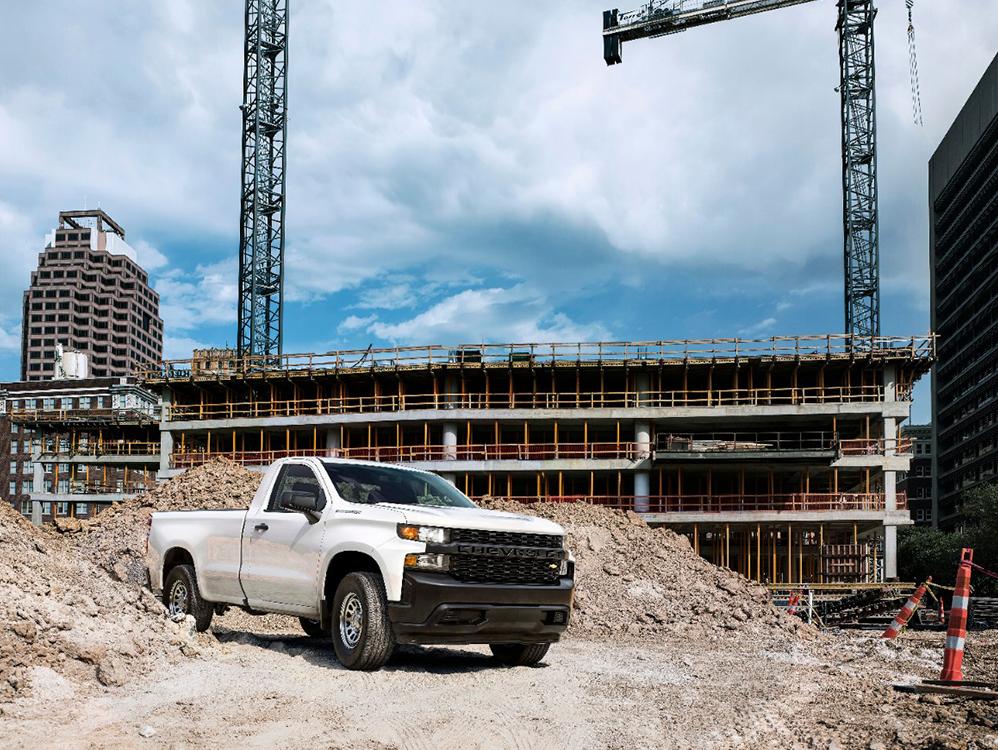 All in all, Chevrolet has fine-tuned the Silverado 1500 so that each and every truck shopper will be able to find the perfect fit for their needs. For 2021, shoppers will be pleased to see that direct customer feedback has shaped the vehicle's redesign, and has created the ultimate pickup for the year (and years) to come. Durability, comfort, and functionality come together in this vehicle in such a way that cannot be overlooked, and Chevrolet has truly set the standard for the next century of trucks.